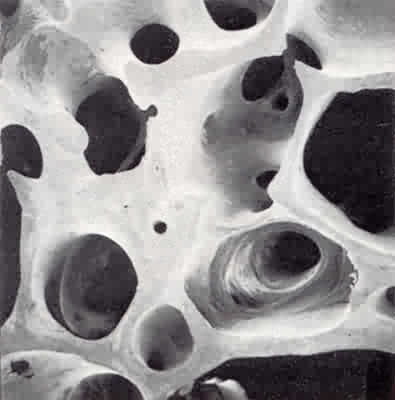 A 62-year-old healthy woman presents for routine care. She has no history of fracture, but she is worried about osteoporosis because her mother had a hip fracture at 72 years of age. She exercises regularly and has taken over-the-counter calcium carbonate at a dose of 1000 mg three times a day since her menopause at 54 years of age. This regimen provides 1200 mg of elemental calcium per day. She eats a healthy diet with multiple servings of fruits and vegetables and consumes one 8-oz serving of low-fat yogurt and one glass of low-fat milk almost every day. She recently heard that calcium supplements could increase her risk of cardiovascular disease and wants your opinion about whether or not she should receive them. What would you advise?
THE CLINICAL PROBLEM
Both clinicians and patients are likely to be confused by the inconsistent and sometimes conflicting advice about the amount of calcium intake required to reduce the risk of fracture and, in particular, whether calcium supplements are necessary. Long-term calcium deficiency can clearly confer a predisposition to osteoporosis,1 but many persons mistakenly believe that postmenopausal and age-related bone loss and the associated increase in susceptibility to fracture can largely be avoided with the use of calcium supplementation. Although some persons remain at risk for calcium deficiency, other persons, particularly those receiving calcium supplements, may receive more than the recommended daily intake.
The complex and incompletely understood interaction between calcium and vitamin D intake complicates our understanding of the benefits and risks associated with either one alone.2,3 For example, a recent randomized trial showed that even high doses of vitamin D3 (4800 IU per day) had modest beneficial effects on calcium absorption (a 6% increase) among postmenopausal women with low serum levels of 25-hydroxyvitamin D.4 Furthermore, a number of clinical trials have studied the combination of calcium plus vitamin D in various doses, but fewer trials have examined the effects of calcium alone on the skeleton.
This review summarizes our current understanding of calcium intake as it relates to fracture risk and discusses concerns about the safety of calcium supplements. Other reviews have addressed the physiology of calcium metabolism and the ongoing controversies about vitamin D.2,5
Strategies and Evidence
Areas of Uncertainty
Further research is needed to determine whether clinically important differences exist between formulations of calcium supplements with respect to skeletal benefits and potential side effects and to establish calcium requirements for premenopausal women, men, and nonwhite populations.43 In addition, data from randomized trials that include systematic collection and adjudication of cardiovascular events are needed to clarify whether calcium supplementation increases cardiovascular risk.
Guidelines
The IOM has issued guidelines for daily dietary calcium intake in children and adults (Table 1).
An expert panel convened in 2011 by the American Society for Bone and Mineral Research found that the evidence was insufficient to conclude that calcium supplements cause cardiovascular events.44
In a 2013 update,45 the U.S. Preventive Services Task Force found insufficient evidence to assess the benefits and harms of daily supplementation with more than 1000 mg of calcium (or more than 400 IU of vitamin D) for the primary prevention of fractures in noninstitutionalized postmenopausal women. However, the task force cited the negative results of the WHI trial and recommended against routine daily supplementation with 1000 mg or less of calcium or 400 IU or less of vitamin D. They found insufficient evidence to recommend for or against the use of calcium supplements in men and premenopausal women. Although the authors of the recommendation statement acknowledged the importance of adequate calcium intake for skeletal health, they did not address supplementation specifically in persons with inadequate dietary intake.
CONCLUSIONS AND RECOMMENDATIONS
The healthy postmenopausal woman described in the vignette reports a current total daily intake of 2240 mg of elemental calcium: a dietary intake of about 1040 mg (approximately 300 mg from nondairy sources and 740 mg from dairy products) and supplements that provide 1200 mg of calcium. Since her calcium intake is substantially greater than the IOM recommendation of 1200 mg per day for postmenopausal women, I would recommend that she increase her dietary calcium intake by 200 mg per day and discontinue her calcium supplements. If increasing her dietary intake is not feasible, she can reduce her calcium carbonate supplementation to one 500-mg tablet each day. She should be informed that supplement use, but not increased dietary intake, modestly increases the risk of nephrolithiasis, and she should be advised about a potential increased risk of cardiovascular events, although the evidence of the latter is currently inconsistent and inconclusive. If she continues to supplement her dietary calcium intake, she should be advised to take calcium carbonate with meals to optimize absorption.