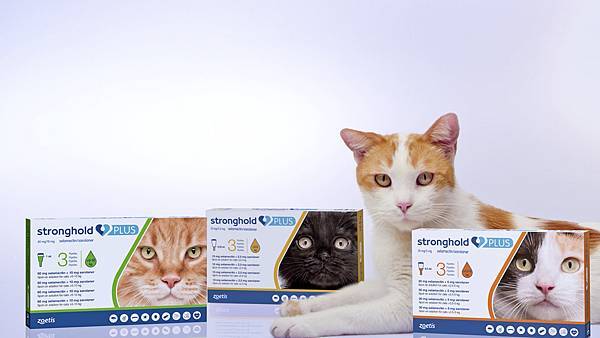 European Regulatory Roundup: EMA Recommends Approval of First Monoclonal Antibody Veterinary Medicine (23 February 2017)
EMA Recommends Approval of First Monoclonal Antibody Veterinary Medicine
The European Medicines Agency (EMA) has recommended a monoclonal antibody for approval in animals for the first time. EMA's Committee for Medicinal Products for Veterinary Products (CVMP) gave its backing to Zoetis' treatment for atopic dermatitis in dogs on the strength of trials run in the laboratory and clinic.
Zoetis' candidate, Cytopoint, is a caninized monoclonal antibody designed to target and inhibit the immune protein interleukin-31 (IL-31). Studies run by Pfizer, the former owner of Zoetis, show administration of IL-31 to dogs makes them itch, a symptom of atopic dermatitis. The effect seen in dogs is the result of IL-31's role in sending itch signals to the brain. By disrupting this messaging, Cytopoint has reduced itching in placebo-controlled research.
CVMP was sufficiently impressed by data on the onset, duration and strength of the response to the monoclonal antibody to recommend it for approval. The recommendation now passes to the European Commission, which will decide whether to issue a region-wide marketing authorization.
By giving its support to Cytopoint, CVMP has again demonstrated its willingness to approve novel veterinary medicines. Last year, CVMP recommended a DNA vaccine for approval in the European Union for the first time. The vaccine, Clynav, received the backing of CVMP after the committee reviewed the benefits it provides in protecting salmon from infectious disease, and the risks of introducing the product into the environment. CVMP has also published regulatory documents on novel classes of veterinary medicines including monoclonal antibodies.
However, the experience of companies that have received United States Department of Agriculture clearance to sell monoclonal antibodies shows challenges remain after regulatory hurdles are cleared. In 2015, Aratana Therapeutics dropped its monoclonal antibody animal medicine AT-004 in the face of weak sales.
At the meeting where CVMP recommended Cytopoint for approval, the committee also gave its backing to a bluetongue vaccine from Zoetis and a flea and tick treatment from Elanco.
MHRA Adverse Event Reporting Tool Incorporated into Clinical Software System
The United Kingdom Medicines and Healthcare Products Regulatory Agency's (MHRA) Yellow Card adverse event reporting system has been built into clinical software used by general practitioners. Integration is intended to make it easier for doctors to report suspected adverse drug reactions.
Following the integration, users of the Vision software can fill in and send Yellow Card reports from within the program. Importantly, the system automatically pulls information from patient records to populate fields that must be completed to submit an adverse event report. MHRA thinks the time savings enabled by this automation, plus the convenience of using software doctors will have open when learning of a side effect, could lead to an uptick in reporting from users of the Vision software.
There is precedent for such an uptick. The Phoenix Partnership built the Yellow Card system into its SystmOne clinical software in 2010. Since then, MHRA has seen "a large increase" in the number of adverse event reports coming from general practitioners. The SystmOne system alone accounted for more than one-fifth of all Yellow Card reports sent directly to MHRA in 2016.
MHRA wants to build on this position by incorporating the Yellow Card system into more pieces of software. Cegedim's Vision is the second program to incorporate the Yellow Card system. The NHS IT supply framework allows general practitioners to use either SystmOne, Vision, EMIS Web or Microtest Evolution. The framework also mandates suppliers must integrate the Yellow Card system into their software.
With two of the four suppliers yet to add reporting capabilities, MHRA is working to set timelines for when they must integrate the Yellow Card system into their offerings.
EMA Warns of Shortage of Merck Fertility Drug Following Capacity Issues
EMA has warned Merck's fertility drug Orgalutran is in short supply. The shortage, which stems from "manufacturing capacity issues," means no new patients can start treatment with the drug to prevent premature ovulation.
Merck has sent a letter to healthcare professionals in member states affected by the shortage — which is most of the countries where it is sold — to tell them about the supply constraints. The advice is to use remaining stocks on patients who are already being treated with Orgalutran, and not start any new patients on the medication. Orgalutran is used to stop the early release of eggs in women who are undergoing ovarian stimulation as part of their fertility treatment.
The fertility drug is manufactured at a site in Oss, the Netherlands. Merck acquired the site and the drug eight years ago through its $41 billion takeover of Schering-Plough, which itself gained the assets two years earlier in its $14 billion buyout of Organon. The chain of deals taking Organon to Merck is best known for giving Big Pharma control of immuno-oncology drug Keytruda, but it also added Orgalutran to its portfolio.
Shortages of Orgalutran affected some countries, including Australia, in 2011.
Norway Finds Fault With Boehringer Ingelheim's Marketing of Animal Medicine
The Norwegian Medicines Agency (NoMA) has found fault with Boehringer Ingelheim's marketing of veterinary medicine drug Pexion. NoMA told Boehringer to stop using an advert for the canine epilepsy drug because of a clash between an assertion it made and the labeling of the product.
A statement at the top of the advert called Pexion a "godt tolereret" and "førstevalg" treatment for dogs with epilepsy of unknown causes. The Norwegian terms translate as "well tolerated" and "first choice," descriptions NoMA sees as diverging from the summary of product characteristics (SmPC) for Pexion.
A special warning was added to the SmPC for Pexion last year following reports of side effects and weaker than expected efficacy. The SmPC warning advised veterinarians to consider treating cases of idiopathic epilepsy with other drugs, commented on the safety profile of Pexion and said dogs should not be transferred from their existing medication to Boehringer's drug without medical justification.
NoMA has told Boehringer to stop running the advert.
NoMA Notice (Norwegian)
Dutch Regulator Creates English-Language Form for Reporting Drug Shortages, Defects
The Dutch Medicines Evaluation Board (MEB) has published an English-language version of the form marketing authorization holders (MAHs) use to report possible drug shortages and quality defects. MEB translated the form as part of a process to optimize its usability in response to user feedback.
MAHs and manufacturers are expected to fill in the online form when they encounter one of four situations: introducing or resuming supply of a product, discontinuation or interruption of supply, possible shortages stemming from supply constraints and the discovery of a quality defect.
The form asks users to select one of these four options. Users then provide information including the marketing authorization number, name and strength of the affected product. MEB also asks for the name and contact details of someone at the company affected by the supply situation.
Prior to the introduction of the English-language form, users had to complete a Dutch version.
Other News:
EMA's Committee for Advanced Therapies has elected Dr Martina Schüssler-Lenz as its new chair. Schüssler-Lenz replaces Paula-Anneli Salmikangas, who began chairing CAT in February 2014. The election gives Schüssler-Lenz a three-year term at the head of CAT. Schüssler-Lenz said her goal is to establish adequate regulatory strategies to cope with CAT's growing workload. EMA Notice
- See more at: http://www.raps.org/Regulatory-Focus/News/2017/02/23/26944/European-Regulatory-Roundup-EMA-Recommends-Approval-of-First-Monoclonal-Antibody-Veterinary-Medicine-23-February-2017/#sthash.bjx1t3e8.dpuf